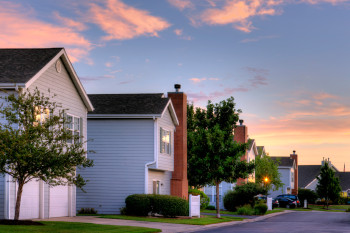 March 28, 2019
I just want to let you know how thankful I am to have made the Quarters at Cambridge my new home when I moved to Wichita a little over a year ago. I love living here!
For starters, the amenities are above and beyond what other complexes provide. The free basic cable and internet are things I use every day. And where else can you find garbage pickup at your door twice a week? My townhome was spotless when I moved in and my appliances were upgraded and work great. My out-of-state move here was hectic, so it was a welcoming surprise to walk inside and find a crisp, new shower curtain already hung, hand soap and towel at every sink and starter laundry and dish detergents.
Every maintenance inquiry I've made over the past year has been promptly and professionally addressed with a smile. Whenever it snowed this past winter, not only were the complex streets cleared before the morning work rush hour, my driveway, porch, patio and sidewalks were shoveled as well! I'm a frequent online shopper and I never worry about my package deliveries because the office accepts them and logs them in. When I pick them up, someone on staff almost always offers to carry them to my car!
While I love my three bedroom townhome, which includes a wood-burning fireplace and attached garage, the best thing about the Quarters is the staff. There is very little turnover; in fact, I've learned that most of them have worked here for years. That, along with the fact that the complex is locally owned, are major factors in making this a great place to live.
The staff does so many "extra" things for the residents that simply aren't done at other places run by out-of-state management companies: chocolate candy treats hung at my door on Valentine's Day, a free pizza during March Madness basketball season, free geraniums in time for Mother's Day, occasional "Rise & Shine" breakfast goodie bags, an annual summer barbecue with live band and an annual holiday party. I'm probably forgetting something-you just do so many thoughtful things for the residents.
So, THANK YOU for everything you do for us here! The Quarters is simply a wonderful place to live. I'd highly recommend it to anyone who is looking for a place where you are truly made to feel like you are home.
P.H.
Current resident