How To Stay Safe When Using Fireworks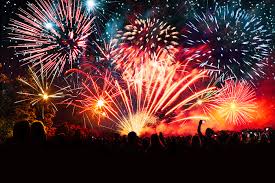 How to Stay Safe When Using Fireworks
The Fourth of July is one of America's most loved holidays because of all of the fun festivities that go along with it. Probably one of the most significant traditions is the lighting of fireworks. Although this activity is fun, there are many risk factors involved when dealing with fire. Below is a list of ways to stay safe while having lots of fun this season:
-Know your fireworks; read the cautionary labels and performance descriptions before igniting.
-A responsible adult SHOULD supervise all firework activities. Never give fireworks to children.
-Light one firework at a time and then quickly move away.
-Use fireworks OUTDOORS in a clear area; away from buildings and vehicles.
-Always have a bucket of water and charged water hose nearby.
-Dispose of spent fireworks by wetting them down and place in a metal trash can away from any building or combustible materials until the next day.
– Report illegal explosives, like M-80s and quarter sticks, to the fire or police department.